CP86 series - Innovative cordless torque wrenches
Powerful cordless nutrunner for unmatched performances!
A performance record
9
lbs (4.1 kg) only*
Lightweight construction, thanks to the compact CP battery.

*For the CP8603 version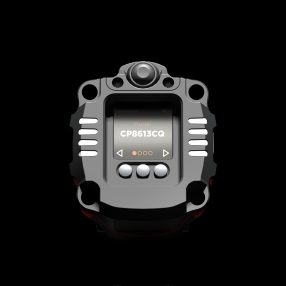 700
cycles*
Before battery requires changing, optimal for extended mobility.
*For the CP8603 version
Up to 5970
ft.lb (8100 Nm)
High-performance torque thanks to the dedicated gearbox
+/- 4%
precision**
The gearbox of the CP86 can achieve high precision tightening with constant repeatability

**Based on hard joint 15° at nominal torque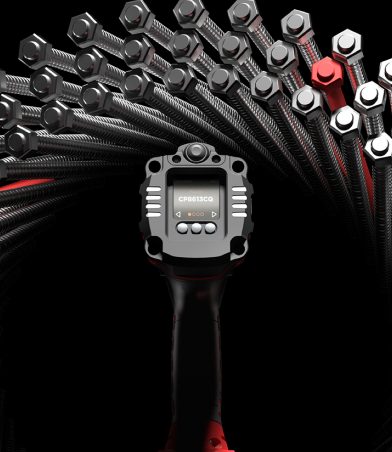 Why is the CP86 ideal for you?
Combining high precision tightening with a new generation battery, the CP86 allows you to optimize operations in rough environments through increased usage time. Errors no longer occur, thanks to its quality control functionality.
It meets your essential needs:
Speed, to enhance mobility when working without a compressor and air hose in the field
Safety, to reduce the risk of fatigue, discomfort and injury
Reliability, to improve precision in order to implement a new level of quality in the field
More information
Beyond performance
Productivity
1 Max Torque up to 5970 ft.lb / 8100 Nm
2 High precision nutrunner (+/- 4%)*
torque and angle tightening*

*Based on hard joint 15° at nominal torque
3 Extended mobility with compact 36 V / 2.5 Ah battery, high cycle rate of 250* cycles before battery requires charging

*For CP8613 version
4 Control and process quality in the field with data collection, counting sequence set-up and maintenance timeline
5 New outrunner motor
Safety
1 Automatic release reaction arm
2 Second start button
3 Extreme robustness for heavy-duty applications
4 Charger safety - Compliant with the new European standards for safety [IEC 62841]
Ergonomics
1 Automatic release reaction arm
2 Temperature controlled to avoid overheating
3 Intuitive large OLED digital display
4 Ergonomic grip - Easy to use, easy to handle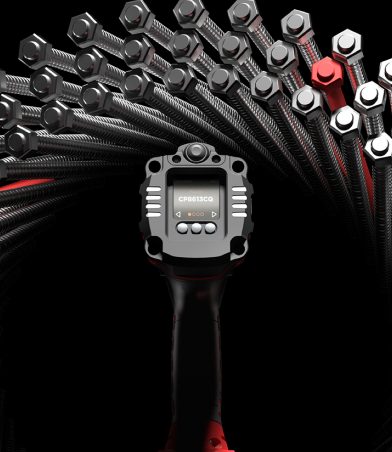 OLED display solution!
Intuitive large OLED interface
High resolution, great brightness and true colors
Good overview of key information (tool name, battery level, maintenance information, Bluetooth connection, application information…)
Connected to CPLinQ
Control and process quality in the field
Additional time savings with each operation
Errors and rework decreased
Back to service faster
More about CPLinQ
Find out more
Discover the advantages of the CP86 series. Watch the video now.